Conveyancing you can rely on
Holding your hand each step of the way
The unfortunate truth is that moving home can be a complex, lengthy and stressful process.
We appreciate that, for the vast majority of people, conveyancing is a minefield in terms of knowing what to do. Most people go into a house move knowing little or nothing about the process or what to expect.
Rather than just provide you with a 'conveyancing quote', we have an experienced team on hand from 8:30am to 8pm during the week, to answer any questions you have, and to provide sound advice on each step of the home moving process.
Get an instant conveyancing quote today.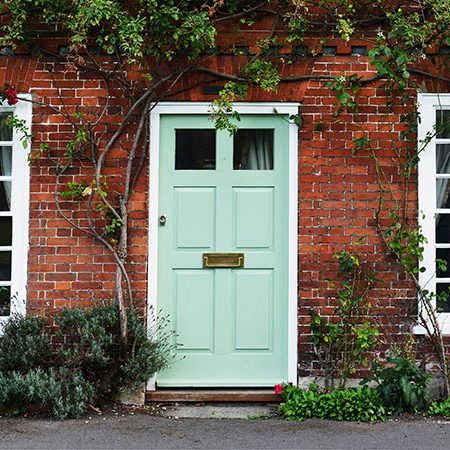 Help with Conveyancing
The A-Z of conveyancing

Whether you're new to the conveyancing process, you're remortgaging, or simply moving home we fully understand that there's a lot of 'jargon' to get your head around during this process. From [...]

Read more

Savvy shoppers

When it comes to conveyancing we always encourage our customers to be smart and know their choices before going ahead and appointing their legal representative. After all, we are a nation of [...]

Read more

How to guide: Buying a house

Buying a property is one of the biggest financial, as well as emotional, decisions you will ever make. As a long term investment, there's a lot to consider when weighing up your options as to [...]

Read more
Fantastic service, please keep it up. What a great team.

A cut above the other online conveyancers I have used for other BTL refinances.

Was really impressed about how you got back to me and kept up to date by answering emails and intelligently setting up each stage. Hayley did a great job on the emails - short but effective! Many thanks indeed.

This was really a most professional and excellent service. Thank you very much indeed.

I found your service fantastic, I was notified at every point of what was going on with my remortage. I was able to track the progress anytime I wanted to use the online case tracker. I would highly recommend your service.

Very prompt service, thanks!

"I kept sitting relaxed and all job was done without any problem.Case progress was very frequently updated and explained.The last call from the concerned person was excellent and well explained. Wonderful"

Excellent and professional service.

Very good service from yourselves.

Fantastic from start to finish! No hassle and deal with properly
Manage your move online
Case Tracker simplifies the process of buying or selling a house by giving you instant access to vital information and alerts about the steps you need to take.
This market-leading service enables you to complete our paperwork online, offers you the ability to upload documents you need to get to us, and allows you to contact your dedicated case handler through secure messaging, or even Skype at a time convenient to you.
Lorraine

Conveyancer

I have over 20 years' conveyancing experience and during my time at Enact have progressed from a Conveyancer to a Team Manager. I ensure the team work closely together to offer a streamlined service to all our customers.

Brittany

Team Leader

I work within the remortgage department and love the work I do. Working with the trainees as a mentor is one thing I love about my job, passing on my experience and knowledge.

Tracey

Team Manager

I have worked at Enact for 15 years, and during this time I completed a part time Law degree, graduating from Leeds Metropolitan University with a 2:1 in Law. I initially started my career as a Remortgage Legal Assistant and progressed to the Residential Conveyancing department in 2012. I gained a number of years' experience as a conveyancer, before successfully progressing into a Team Manager role. I now oversee a small team of conveyancers and assistants ensuring that we maintain a professional service at all times.
Not sure what to do next?
We can be contacted 8:30am – 8pm Monday to Friday and 9am – 5pm Saturday to discuss any queries you may have about moving home.