Conveyancing you can rely on
Holding your hand each step of the way
The unfortunate truth is that moving home can be a complex, lengthy and stressful process.
We appreciate that, for the vast majority of people, conveyancing is a minefield in terms of knowing what to do. Most people go into a house move knowing little or nothing about the process or what to expect.
Rather than just provide you with a 'conveyancing quote', we have an experienced team on hand from 8:30am to 8pm during the week, to answer any questions you have, and to provide sound advice on each step of the home moving process.
Get an instant conveyancing quote today.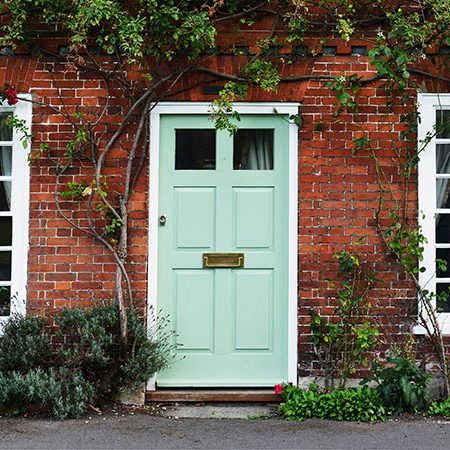 Help with Conveyancing
Our Guide to Landlord Insurance

If you rent out a residential property to tenants, then you should look at getting landlord insurance. It's not a legal requirement but it's worth serious consideration. Many people are [...]

Read more

What is a conveyancer?

What is a conveyancer? Confused about what is meant by the term 'Conveyancer'? "Conveyancing" is the term used to describe the area of law which deals with the legal process of the [...]

Read more
Excellent service in every aspect from start to finish.

"I kept sitting relaxed and all job was done without any problem.Case progress was very frequently updated and explained.The last call from the concerned person was excellent and well explained. Wonderful"

I have used enact services now on two occasions and have no complaints whatsoever. The service is fast, precise and every aspect covered which allowed me total peace of mind when moving my mortgage. The staff are pleasant and always happy to help, would recommend to anyone and I thank you for your competent service, will see you in two years for the next one!

Thank you very much for your 5* service.

I am extremely impressed at the speed and efficiency whilst acting for me. Everybody I spoke to were friendly, courteous and professional whenever I telephoned. A great big thank you to Hannah and the team who dealt with my application.

Brilliant. The best service I've had from a conveyancer ever. Very professional yet courteous and friendly.

I have been really impressed with the prompt and efficient service and help I have received from the very start of my application to the completion so far. I was concerned about if it would be a hassle to move my mortgage but it has been far from it and I wish I had done it sooner. Thank you to everyone involved for a stress free application.

Highly professional and very friendly service. It was very easy and understandable from the beginning to the end. I'm highly satisfied and will definitely use your service again and will recommend to my friends. Thanks a lot for great work. Excellent company, professional people and amazing service.

First rate service, we were kept informed every step of the way, and found the whole process of moving mortgage stress free.

Hayley dealt with our case and she was very efficient and helpful at all times.
Manage your move online
Case Tracker simplifies the process of buying or selling a house by giving you instant access to vital information and alerts about the steps you need to take.
This market-leading service enables you to complete our paperwork online, offers you the ability to upload documents you need to get to us, and allows you to contact your dedicated case handler through secure messaging, or even Skype at a time convenient to you.
Lorraine

Conveyancer

I have over 20 years' conveyancing experience and during my time at Enact have progressed from a Conveyancer to a Team Manager. I ensure the team work closely together to offer a streamlined service to all our customers.

Rebecca

Conveyancer

I thoroughly enjoy this line of work and I'm currently studying to become a Licensed Conveyancer with the support of Enact. Moving house can be very daunting, but with our friendly and supportive attitude we are always happy to help our customers in any way possible.

Dan

Conveyancer

I have worked at Enact since 2015 starting as a conveyancing assistant and the company has helped me progress in my career. I like to get to know our customers so that we can help them with their needs and guide them through the conveyancing process.
Not sure what to do next?
We can be contacted 8:30am – 8pm Monday to Friday and 9am – 5pm Saturday to discuss any queries you may have about moving home.