Conveyancing with Enact: Holding your hand each step of the way
Conveyancing
The unfortunate truth is that moving home can be a complex, lengthy and stressful process.
We appreciate that, for the vast majority of people, conveyancing is a minefield in terms of knowing what to do. Most people go into a house move knowing little or nothing about the process or what to expect.
Rather than just provide you with a 'conveyancing quote', we have an experienced team of conveyancing specialists on hand from 8:30am to 8pm during the week, to answer all your conveyancing and property transaction questions, and to provide sound advice on each step of the home moving process.
Get an instant conveyancing quote today.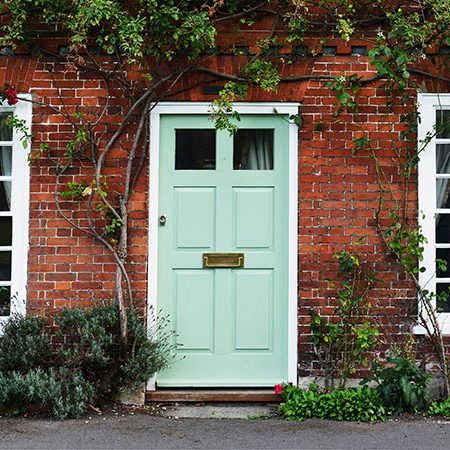 Conveyancing with Enact: We are the UK's leading conveyancing specialists
Enact conveyancing was set-up in 2000 and we have grown and adapted our conveyancing service as the housing market has developed over the years. Since our launch, we have been at the forefront of conveyancing, with a service that balances competitive pricing with industry-leading service.
Our business has changed as dramatically as the housing market has over the last 20 years, and we are proud of our position as the largest direct conveyancer in England and Wales.
Our conveyancers have helped over 1.2 million homeowners with conveyancing services since we opened our doors in 2000.
To give you some context about our conveyancing expertise, our specialist conveyancing teams help arrange one in every four remortgages, and we consistently help thousands of home movers to buy and sell their homes in England and Wales year-in, year-out.
Our quick guide to conveyancing
The conveyancing process
Conveyancing: what is it?
Conveyancing, simply, is the legal process by which property is transferred from one owner to another. Whilst this concept in itself sounds simple, and it can be, unfortunately conveyancing has something of a reputation of being lengthy, complicated and overwhelming.
As experts in conveyancing, we try and reduce some of the mystery of conveyancing and our ultimate aim is to give our customers a fast, seamless completion with the minimum of stress during one of the biggest transactions faced in life.
As part of this, we've provided a selection of conveyancing facts and answers below to help those considering instructing a conveyancer or looking to understand more about how the conveyancing process works in real terms. We've also covered off the big conveyancing milestones, and detailed the step by step process you should expect as part of your experience working with a specialist conveyancer like Enact.
Instructing a Conveyancer – what to look for?
How do I choose a conveyancer or solicitor?
If you're jumping onto the property ladder for the first time then amongst all the other tasks such as getting a mortgage in principle and house viewings, selecting a conveyancer or solicitor should be considered a priority before putting in an offer.
More than likely you'll seek advice on a conveyancing recommendation from friends and family on who they will have used for their property transactions in the past, whether good or bad.
Your mortgage lender or mortgage advisor may also be able to give a recommendation on a reputable conveyancing firm as well as the estate agent you're dealing with.
A quick online search is likely to show local as well as national conveyancers. It's not essential to appoint a conveyancer that is local as many conveyancers offer online portals to access important information as well as to keep up to date on where your transaction is.
Therefore it's down to preference on how you like to liaise with the person managing your property transaction.
Like many monetary outgoings, it's always worth looking to obtain several quotes to help make your final decision. The cheapest firm may still charge you even if you don't complete the transaction, therefore, making it a more expensive option. While a more expensive firm doesn't automatically guarantee the best user experience.
For added peace of mind make sure your conveyancing solicitor is a member of the Law Society of England and Wales and a member of the Law Society's Conveyancing Quality Scheme.
Conveyancers, like us, must be members of the Council for Licenced Conveyancers.
What does a conveyancer do?
Essentially your conveyancer manages your property transaction from start to finish working through the legal aspects of the transfer of ownership, including:
Draw up draft contract
Verify your identification
Order local searches* & title documents (*and additional property searches if required)
Check for any conditions outlined in your mortgage offer
Raise any issues highlighted within a property survey
Go through the paperwork and each search carefully to raise any queries with the seller's conveyancer
Negotiate a date for exchange
Agree a date for completion
After completion, there will be a few loose ends to tie up. If you are buying they will:
Pay Stamp Duty Land Tax on your behalf
Register you as the new owner at the Land Registry
Notify the freeholder if the property is leasehold
If you are selling they will pay off any mortgage and settle your estate agent's fees, and then provide you with the balance of remaining money.
Licensed conveyancer / Property Solicitor differences
When looking to appoint a conveyancer you may wonder what the difference is between a licensed conveyancer and a property solicitor.
When looking to understand the role of a solicitor you'll find that some will cover both residential property law as well as commercial property law, providing legal services for individuals, groups, developers, companies, investors, public bodies or even governments.
On the other hand, some will simply focus purely on property law relating to the buying and selling of residential homes (also known as residential conveyancing) or commercial property. It's worth noting they may not solely handle property-related cases but on the other hand, they can provide wider legal advice.
Licensed conveyancers are only trained to deal with property transactions and cannot offer advice relating to other fields. A licensed conveyancer will have undergone a series of rigorous examinations to obtain their qualification and are regulated by the Council for Licensed Conveyancers.
The conveyancing process
The Key Stages
Instruction
In order to start the conveyancing process, you need to instruct a conveyancer. If you're selling a property it's a great idea to get a conveyancer or solicitor instructed whilst your house is still on the market. This means you can start completing all the paperwork which will be required once you find a buyer. This can drastically reduce the time to exchange contracts. If you're buying, while you won't be able to instruct a conveyancer until you have had an offer accepted on a property, you can definitely obtain a quote based on your likely purchase price.
If you have decided on your conveyancer at the time of making an offer, this can help to show a seller you are serious and are ready to move quickly.
Identity checks
All conveyancers have certain Know Your Client obligations, which basically require the conveyancer to establish that their client's identity can be verified, through either online or paper checks (usually of passports and driving licences). If you are selling a property you don't live at, you'll often be asked to provide some form of identification linking you to the sale address.
Source of funds/wealth and Searches
If you're buying a property, you will almost certainly be asked to provide evidence of how you are funding the purchase, unless it is immediately obvious (e.g. you are getting a mortgage and the rest is coming from the equity from a property you are selling). All conveyancers and solicitors are under strict obligations to comply with Anti-Money Laundering legislation and have to be able to evidence that property purchases are being funded honestly. It can seem something of an invasion of privacy as frequently bank statements will need to be supplied, but it is a normal part of the process.
At the same time, a buyer will usually be asked to pay upfront for the property searches required on the property. The most common searches are a local, water and drainage and environmental search.
Preparing the contract papers
Whilst the buyer is busy providing source of funds information and getting their searches ordered, the seller and seller's conveyancer have to start pulling together the "contract pack".
This, collectively, is the documentation which proves the seller has a right to sell, amongst other things.
The Contract pack will consist of (at a minimum):
Official Copy Entries and Plan – these are obtained from the Land Registry and evidence that the seller does indeed own the property in question, they indicate the boundaries of the property, any other third party interests in the property (e.g. mortgages, people who have a right of way over the land) and any restrictions or covenants which affect the property. The concept of "title deeds" is now quite outdated but if the property is not registered at the Land Registry, title deeds will still be required to sell the property.
Property Information Form – a form completed by the seller regarding boundaries, neighbour disputes and alterations to the property, amongst many other things.
Fixtures, Fittings and Contents Form – a form completed by the seller which indicates what items will be left at the property, and what will be removed, on completion.
In leasehold property, a copy of the Lease will also be supplied, along with a Leasehold Information Form which is completed by the seller.
Pre contract enquiries
The "enquiries" stage of a conveyancing transaction is generally the most time-consuming part of any transaction. This is also where conveyancing gets a bit more technical, so if you work with a conveyancer or solicitor who isn't keeping you updated, you could be forgiven for thinking nothing is happening.
This is the stage where the buyer's conveyancer checks the contract pack and looks for any anomalies. If the buyer's lawyer finds anomalies, they then raise questions or "enquiries" to have the position clarified.
Some common enquiries would include:
Asking for building regulation approval or planning permission for the original property or a future alteration, for example an extension.
Asking for evidence of a right of way to get to the property or its garage.
Establishing whether there has been a "breach of covenant" – for example, where there is a requirement to obtain the original developer's consent to alter the property (this is common on newer properties) but no consent has been supplied for a conservatory at the property.
In leasehold properties, asking the managing agents whether any major works are to be carried out at an apartment which might make service charges increase.
When trying to answer enquiries, it's common that the seller's conveyancer will have to approach the seller, the local authority, the landlord/managing agent or other third parties to try and satisfy the buyer's enquiries.
This can result in some "back and forth" which can lead to delays in the conveyancing process if any party is not forthcoming with information.
Mortgage Offer and Mortgage Deed
When a buyer needs the assistance of a mortgage to buy a property, a Mortgage Offer will need to be issued.
The mortgage company will issue their offer once they are happy with the valuation of the property and once the buyer has been through their affordability and credit check processes.
The mortgage offer confirms the details and basis on which the loan will be made, for example, the term of the loan and the interest rates.
From the conveyancer's perspective, it also will often include "special conditions" which need to be satisfied, for example confirming whether any part of the deposit money is a gift from a relative or confirming that an offsite parking space or garage is included in the property being purchased.
The conveyancer will ask the buyer to sign the Mortgage Deed, which confirms the buyer will comply with the terms of the mortgage.
Contract and Transfer Deed
The two important documents which need to be signed in every transaction (although there are others) are the Contract and Transfer Deed.
The Contract is usually signed in "two parts" – this means that the seller and buyer sign their own copy, rather than signing the same document. The Contract contains key information such as the seller and buyer names, the property address, the agreed price and the terms and conditions on which the property is to be sold.
The Transfer deed is the document which is lodged at the Land Registry after completion to change the property ownership from the seller's name to the buyer's. The seller and buyer will usually sign the same copy of the Transfer (also known as the TR1).
Traditionally, the Transfer was signed in between exchange and completion, but as the time between exchange and completion has reduced over the years, most conveyancers will now arrange for the Transfer to be signed before exchange.
The seller will usually sign the Contract as soon as the buyer has approved it. The buyer usually is asked to sign their Contract once all enquiries are satisfied. The buyer's conveyancer will usually produce a report on the property and ask the buyer to sign the Contract if they are happy with the contents of the report.
Exchanging and the Deposit
Once all the legal work is complete and the buyer has their mortgage offer and searches, exchange of contracts can take place. Exchange of contracts is the point at which the sale and purchase become legally binding.
The completion or moving date is agreed at this point as a term of the contract.
The seller's and buyer's solicitors will take authority from their respective clients to exchange and then they go through the terms of the contract with each other on the telephone and agree exchange has taken place.
The original signed contracts are then "exchanged" through the post.
On exchange a 10% deposit is required from the buyer. There are serious repercussions for failing to complete after exchange, and losing that 10% deposit is one of them. This is why it is so important to work with reputable conveyancers and to ensure all finance is in place and all legal matters dealt with before exchange.
Completion Statements
A completion statement is a financial statement which shows a buyer or seller the financial transactions that will happen at completion, as well as any money which is due or will be owed. For a seller, for example, it will show the price being paid and then deductions for any mortgage which needs to be paid off and for estate agents/ conveyancing fees. The balance remaining is the amount then due to the seller.

Completion
Completion is the day on which all the money changes hands – or in more exciting terms, it's moving day! The buyer's conveyancer will arrange to transfer the purchase money to the seller's conveyancer and at the point that money is received, the purchase has completed and the buyer can collect the keys to their new home.
How long does conveyancing take?
What is the usual conveyancing timeline?
On average, the length of time it takes for a property sale or purchase to complete is between 16 – 20 weeks. While we always strive to complete a transaction as quickly as possible there are some cases that unfortunately take longer than expected.
For example, those in a long chain are more likely to be held up, or if something unexpected comes up in the searches or enquiries your conveyancer will look to resolve these so both parties are satisfied.
When looking to understand the different stages in conveyancing and buying a property there's a fairly standard timeline you're likely to follow:
Find a property – once you've settled on your location, speak to local estate agents and use online property tools to arrange property viewings to find your dream home
Put in an offer – once you've found your ideal property put forward what you're willing to offer. Don't forget to make any conditions clear at this stage
They will more than likely want to see your 'mortgage in principle' too so be ready to have this to prove you have the necessary funds to meet your offer
From offer to exchange – typically this is 10 to 12 weeks
Your offer is accepted – firstly you'll need to appoint your conveyancer and notify the estate agent managing the sale of who this is.
In parallel, the mortgage valuation will be undertaken by the instruction of your mortgage lender and if you choose one, a property survey will be undertaken
Exchange – once all the legal work is complete the buyer and seller can exchange contracts. At this stage, you pay your deposit and legally it's very difficult to get out of the purchase without major financial implications
Exchange to Completion/Moving day – this does vary – it could happen immediately, or in 4 weeks, but the usual timescale is about a week
Completion – if you've taken out a mortgage then your conveyancer will ensure the remaining monies required to purchase the property are handed over in exchange for the keys. Congratulations, you are now a fully-fledged homeowner and the property is now legally yours
Why does conveyancing take so long?
This is probably the most burning question on everyone's lips as buying and/or selling a property does feel like it takes longer than it should. However, it really depends on a number of factors and sometimes it is out of the buyer/vendors' control. For example:
Slow searches: Most authorities are understaffed in this department and therefore are slow at offering search results and that can delay the entire conveyancing process. What's more seasonal trends in people moving home/staff holiday's can really impact this process too
Slow response from sellers or buyers: Often it is the seller or buyer who delays the conveyancing process. This could be delays in sending back important information or not signing legal documents promptly. This is more apparent in a large chain
Complex transactions: Transactions that include non-standard elements are complex resulting in delay
Unanswered enquiries: If your conveyancer has unsatisfactory answers to any of the queries, they will not want to proceed to exchange
Overworked conveyancers: Solicitors with too many clients to manage may take longer to carry out the needed work
Mortgage lenders: Those that are buying with a mortgage – the speed of that transaction depends on the lender's speed
What can a buyer / seller do to speed up the conveyancing process?
If you've committed to putting your property on the market or you've made the decision to get on to the property ladder then it's worth doing your research into finding the right conveyancer to manage your transaction.
To help move things along it's always best to respond to enquiries or any administrative work requested by your conveyancer as quickly as possible.
However, it's worth noting that if you're in a chain, regardless of whether you are always quick to respond the process will only move as quickly as the slowest person in the chain.
How long do conveyancing searches take?
When it comes to searches most are fairly quick in turn around. As standard practice your conveyancer will order:
Environmental search
Water and drainage search
The above typically take between 1-10 days.
The third search they will order is the Local Authority Searches and these can be as quick as 10 days to as long as several weeks to be returned. This can be the cause of the conveyancing process taking longer than expected.
With over 340 local authorities with inconsistent means of communication, it's notorious for a local authority search to take a number of weeks. What's more the teams running these departments can be severely understaffed and depending on the time of year you can also expect further delays due to holidays etc.
Conveyancing costs
How much does conveyancing cost?
When you obtain your quotes for conveyancing you should expect these to be broken down by:
Conveyancing Costs (A basic fee that covers the solicitors time and expertise for processing your transaction)
Disbursements and Other Costs eLand Registry Fee / Land Registry Searches
Stamp Duty (if purchasing a property)
More details regarding indicative fees and disbursements can be found over on our Consumer Information page.
When do buyers / sellers pay conveyancing fees?
When you instruct a conveyancer or solicitor you will need to send them an 'upfront payment on account'. This is to cover initial third party costs relating to disbursements including searches, online ID checking fees, the purchase of official copies from HM Land Registry etc.
If you're buying then there is nothing more to pay until you exchange contracts where you typically need to pay 10% of the purchase price (however, this is not always the case and your conveyancer will advise).
The final balance of the money is paid the day before completion (this includes stamp duty, land registry fee and the balance of your conveyancer' fees).
Conveyancing Searches
What conveyancing searches are available?
When it comes to ordering searches to find out more about the property you're purchasing and its surrounding area the common searches your conveyancer will order are:
Local authority search
Water & Drainage search
Environmental search
In addition to the above, if your conveyancer needs more information they may also order:
Location-specific local searches e.g. coal mining searches or tin mining searches
Canal & river search
Chancel repair liability search
Commons registration search
Flood risk report
What do conveyancing searches tell us?
Conveyancing searches help to paint a full picture about the property you're purchasing. This will help identify if there are any issues that need to be highlighted to you, the buyer, to ensure you're as informed as you can be to either continue with the purchase or walk away before it's too late.
For example issues, such as the risk of flooding, could mean it's difficult to insure the property which you'd want to know in advance of making a final decision.
Other problems that property searches could uncover are:
The property has a debt attached to it which you will take over if you continue to buy the property without having the debt rectified before your purchase
A risk of subsidence, such as a sudden hole in the back garden due to a mineshaft collapsing
A new road, train, tramline, housing estate, wind farm planned nearby, which could adversely – or positively – affect the price you finally pay for the property
Your property sits on land which was previously used for industrial purposes and may be contaminated with arsenic, asbestos, solvents or gases that could cause harm or pollute surrounding water
Finally, when applying for a mortgage, the mortgage lender will insist that searches have been carried out.
Conveyancing dos and don'ts
Here at enact conveyancing, we understand that the process of buying and/or selling a property is a complex and an emotional process from beginning to end. To help ensure things run as smoothly as possible here are some of our top tips:
Check that you understand the costs and your obligations as a buyer / seller during the conveyancing process
Return documents quickly and respond and/send back any documents as quickly as possible
Always read conveyancing reports thoroughly
Don't be afraid to ask questions if you don't understand something. There's a lot of legal conveyancing jargon we have to use but wouldn't expect everyone to know and therefore we're always happy to explain any terms that are confusing to you
Make sure you understand what costs you'll have to pay if your transaction falls through
You have the right to complain. While we strive to offer the best possible service to our customers if you think your issue hasn't been resolved to your satisfaction take a look at our complaints procedure
Excellent service and swift process

I think the service received was excellent. Quick turnaround times with an easy to use online portal.

Hayley dealt with our case and she was very efficient and helpful at all times.

Everything went to plan and we were really pleased with the service we received.

Thank you very much for a very professional service - impressed with the online portal, enabling me to track progress and receive, complete and/or return documentation etc. Would recommend you to others, thank you.

"I was very impressed at how quickly and efficiently my remortgage was completed"

I have been very happy with the service provided and would gladly recommend Enact in the future.

Was really easy and efficient process (mortgage applications can be a complicated with other providers). Thank you for taking all the effort out of this process.

It has been an absolute pleasure to do business with you, very professional, personal and very humane! Mortgages are stressful and the service you provided minimised my stress. Thanks very much and I strongly recommend you.
Manage your move online
Case Tracker simplifies the process of buying or selling a house by giving you instant access to vital information and alerts about the steps you need to take.
This market-leading service enables you to complete our paperwork online, offers you the ability to upload documents you need to get to us, and allows you to contact your dedicated case handler through secure messaging, or even video conference at a time convenient to you.
Tracey

Team Manager

I have worked at Enact for 15 years, and during this time I completed a part time Law degree, graduating from Leeds Metropolitan University with a 2:1 in Law. I initially started my career as a Remortgage Legal Assistant and progressed to the Residential Conveyancing department in 2012. I gained a number of years' experience as a conveyancer, before successfully progressing into a Team Manager role. I now oversee a small team of conveyancers and assistants ensuring that we maintain a professional service at all times.

Claire

Team Leader

I joined the Enact Team in February 2016 and I lead a team within the remortgage department. It is very refreshing to work within an organisation that actively seek out feedback and over a short time I have seen some highly effective changes implemented.

Sarah

Licensed Conveyancer

I graduated from Derby University with a 2:1 in Law in 2007 and started working at Enact later that same year. I am very passionate about my job and take pride in being able to provide a stress-free and efficient conveyancing process.
Not sure what to do next?
We can be contacted 8:30am – 8pm Monday to Friday and 9am – 5pm Saturday to discuss any queries you may have about moving home.